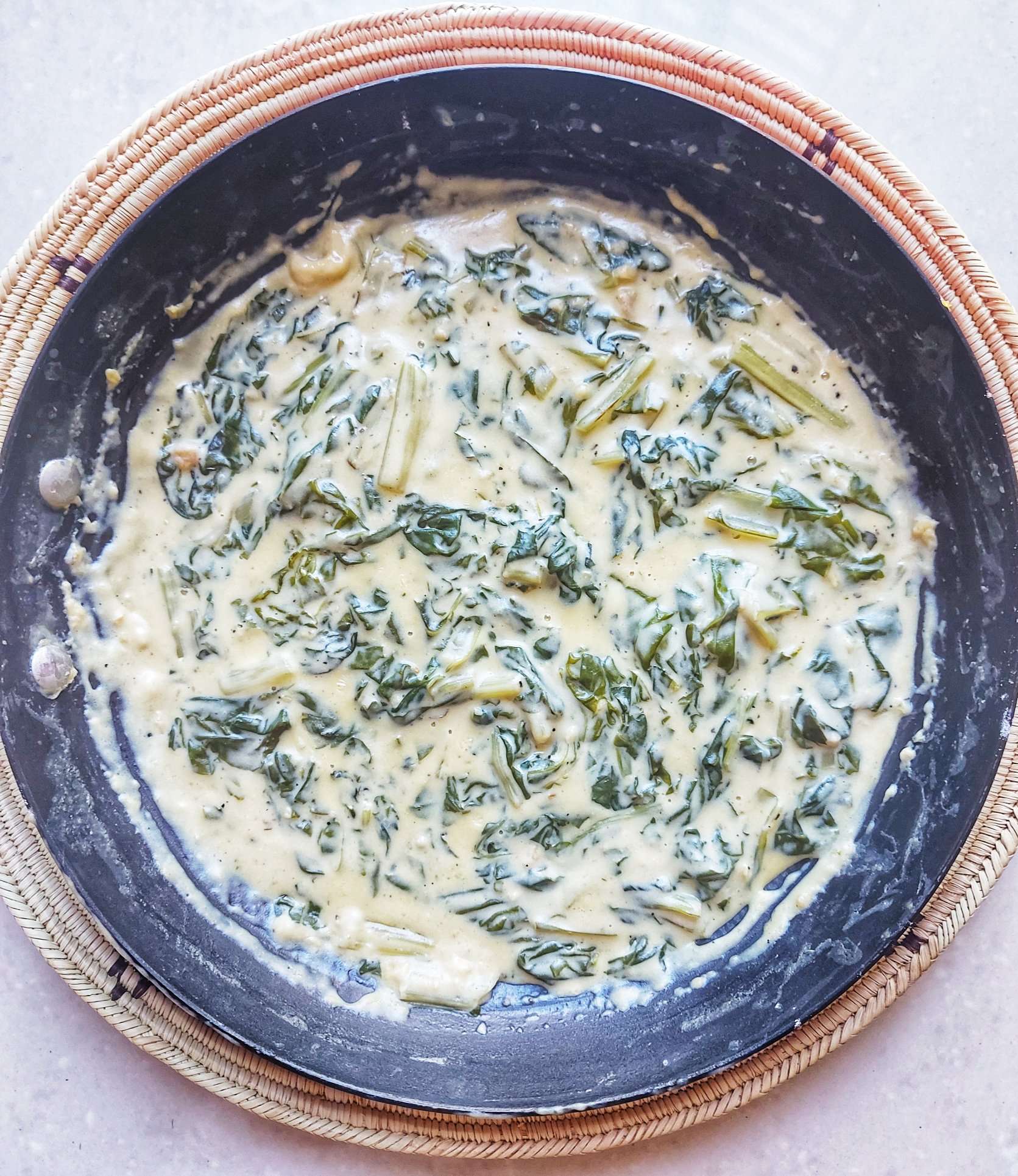 This Creamy spinach is best serve to eat with steak or roast chicken
SERVES

5 servings

PREP TIME

15 minute

Cook TIME

10 minutes
Ingredients
20 ounces fresh spinach leaves
100g/ 1 cup of full cream milk
125 g of butter
1 tsp salt
3 top of all-purpose flour
Half cup of water for cooking
2 tsp of cooking oil for cooking
Grated parmesan cheese to serve
Directions
Method
1. In a large pot over medium heat, add water, 1 spoon of salt and add the cut spinach. Let this cook for 5min and drain the spinach.
2. In a separate pan, add the butter to melt, whisk the flour while staring at the same time. Let this mix well until light golden.
3. Add half a cup cream milk and keep whisking. The sauce will thicken and add the other half cup of milk. Assure that it is not too thick.
4. Add pepper and salt for flavor.
5. Add the spinach, gently mix well and let it simmer for 1 min.