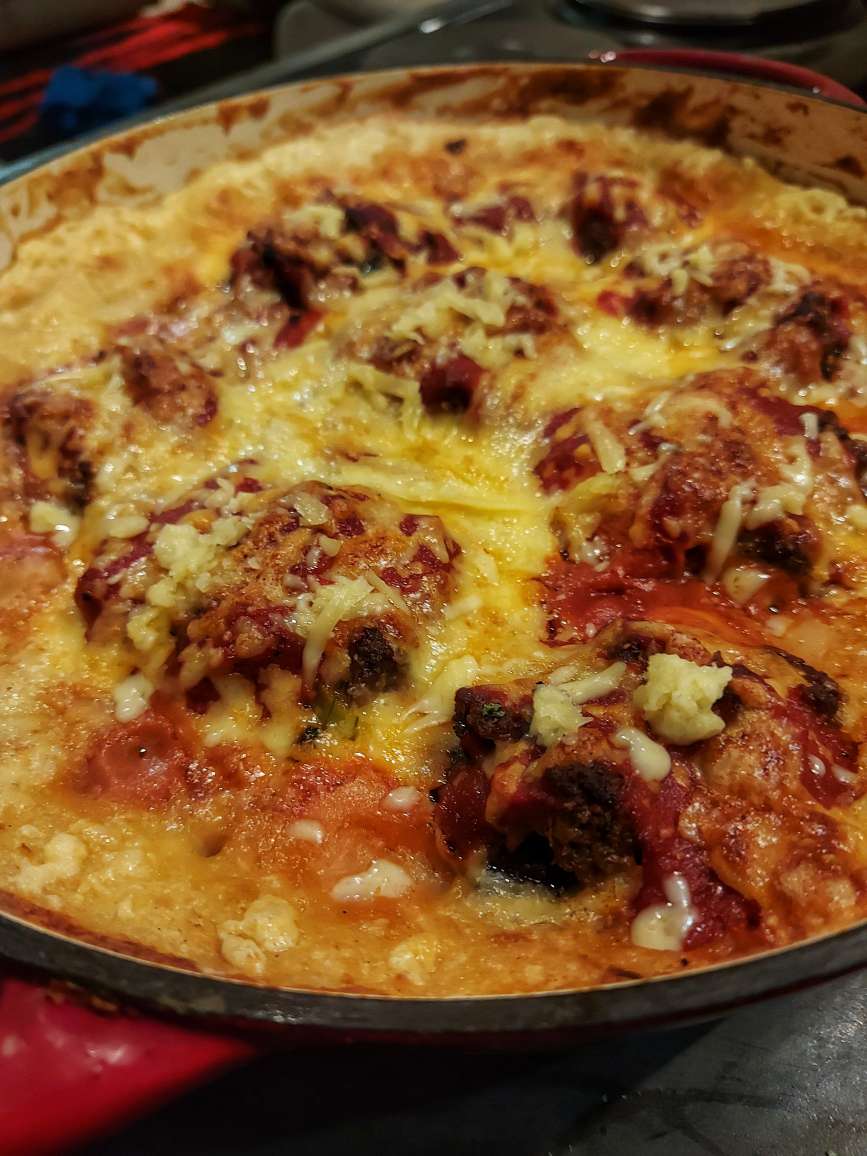 Mashed potatoes with Egg plant
This Recipe is seriously one of the best things I've ever made. This Eggplant Stuffed With Ground Meat Over a Bed Of Mashed Potatoes. This dish is good for winter, not only fast and easy to make, but also fast and easy to eat given how tasty it is.
SERVES

4 servings

PREP TIME

10 minute

Cook TIME

30 minutes
Ingredients
(For the Potato mashed)
3 Large Potatoes
3 tbs Butter
1 tbs Cinnamon
½ cup of fresh Milk
For the Ground beef (Mince)
280g Ground beef
1 small onion diced
2 large tbs of breadcrumbs
1 tbs of garlic powder
1 tbs of paprika
1 tbs of fresh parsley
1 tbs of salt and pepper
Additional:
1 large Eggplant
Tomato puree
Shredded mozzarella
Directions
For the potatoes mash: peel and cut them into equal size, boil them until they are soft. Drain the water and mash them with butter and milk. Season with Cinnamon. Spread the mashed potato in a round flan dish.
For the ground beef( Mince): Mix the ground beef with onion diced , breadcrumbs, garlic powder, paprika, fresh parsley , salt and pepper
Cut the egg plant in half and cut of the stem
Lay each half of the eggplant on the cutting board and using skewer put them both side of the eggplant and slice the eggplant.
Add the red onionto the pan and fly for 2- 3 Min
Cut the eggplant halve completely
Fill the eggplant with mix ground beef ( mince ) and place them in the mashed potatoes
Pour the Tomato puree over the eggplant and sprinkle the Shredded mozzarella on top nans cook for 30-45 min in an oven the cheese will turn golden brown and start to bubble.