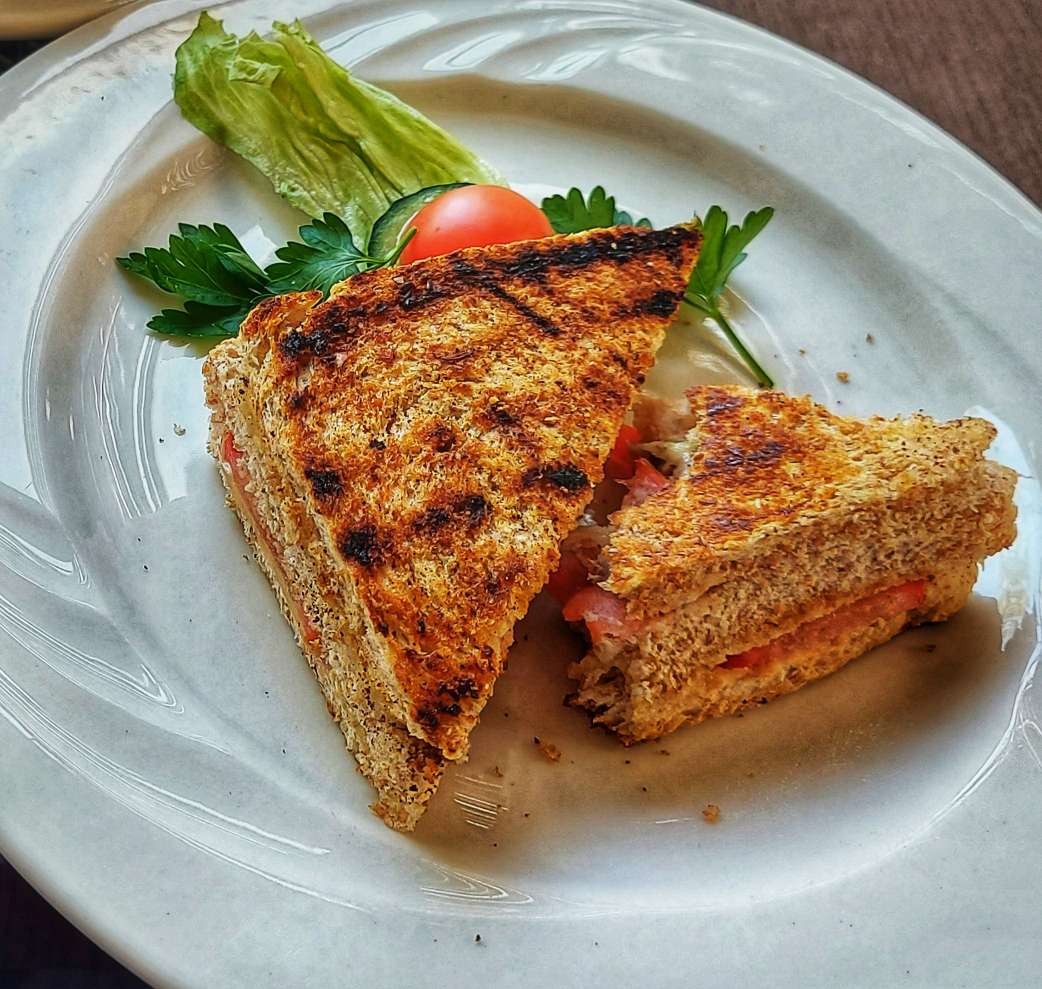 This is one of the healthy meal when trying to lose weight. Beat mid-day hunger with this healthy and delicious sandwiches.
SERVES

4 servings

PREP TIME

10 minute

Cook TIME

30 minutes
Ingredients
Roasted Tomatoes
(250g) cherry tomatoes, halved
2 garlic cloves, minced
1 tbsp (15ml) olive oil
1/2 tsp (2g) salt
Freshly ground black pepper
Canned Tuna flakes (300gms, drained)
Mayonnaise (3 1/2 tbsps)
Red onion (1 medium-sized,chopped)
Salt (1/4 tsp)
Sugar (2 tsps)
Ground black pepper (1/4 tsp)
For the sandwhiches
1 1/2 cup (150g) cheddar cheese, grated
Butter, room temperature
Fresh basil leaves
8 bread slices
Directions
Prepare roasted tomatoes. Preheat oven to (190°C).
In a medium bowl, toss together tomatoes, garlic, olive oil, salt and pepper.
Place tomatoes to a baking sheet and spread into an even layer.
Bake for 25-30 minutes until tomatoes are roasted.
In a medium bowl, add your canned tuna flakes, Red onion, mayonnaise salt, sugar, ground paper and mix together well
Prepare the sandwiches. Heat a nonstick pan or Cast Iron Grill Pan over medium high heat. Spread butter on the sides of the bread. With butter side down, top with cheddar cheese, roasted tomato, Tuna mix and basil leaves. Top with the other slice of bread, butter side up.
Place the sandwich on the pan and cook until the bottom is golden brown, for about 3 minutes. Flip, press with a spatula and cook the other side until crispy, golden brown and cheese is melted.
Serve immediately.
Tip: Roasting the tomatoes gets the best out of them, as the tomato flavor is enhanced and makes a great way to enjoy their sweet, rich, summery flavor