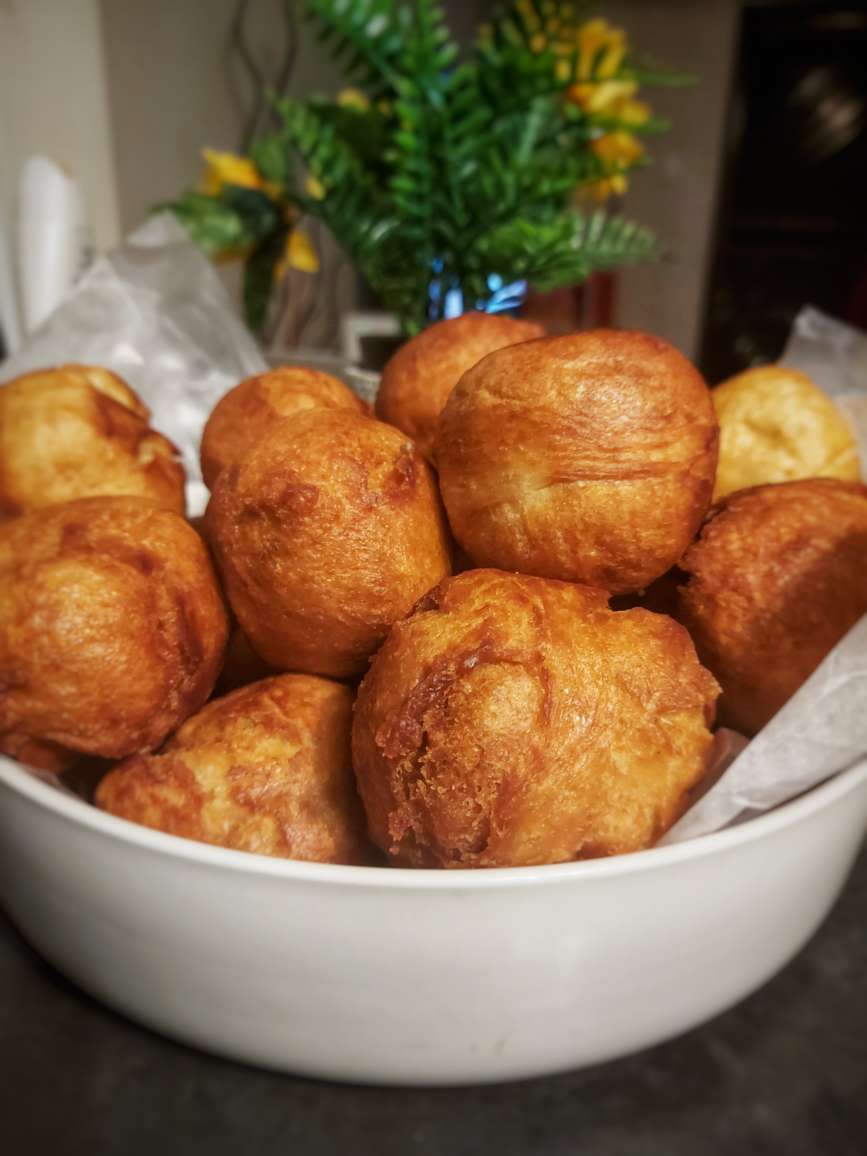 Oukuki' in Oshiwambo or "Vetkoek" in Afrikaans. Fat cakes are made by deep-frying dough into sweet brown bread balls. This can be served as a small snack, for breakfast or lunch. They are very popular with the local street vendors and market places.
SERVES

3 servings

PREP TIME

10 minute

Cook TIME

30 minutes
Ingredients
6 cups bread flour (Bakpro and Bokomo have VetKoek Flour you can use that as well)
1 dry yeast packet
1/2 cup sugar
2 cups lukewarm water
1 tea spoon of salt
1 tea spoon on Cinnamon
Vegetable oil for frying
Directions
In a Jar add a cup of lukewarm water, then add Instant Yeast, Add 1 spoon of sugar and mix. Cover with a kitchen cloth for 5 min let the yeast activate (proof).
In a stand mixer or a bowl, combine all dry ingredients together (Flour, salt, Remaining sugar and Cinnamon).


Pour the Instant yeast mix to the flour and mix
Slowly Keep adding the lukewarm water to the dough knead as you mix until is well combine or until is no longer sticky
Cover your dough with kitchen towel and let it rise for 45 minutes to an hour in a warm place. The oven or microwave would be best.
Once you get your dough from a warm place mix it well, what your dough should be looking is stretchy butter and should be a bit stiff.
Heat the vegetable oil in a pot at 360 degree.
Using your hand Mold your Dough into small round balls or using an ice-cream spooked to shape into small round ball and place them into the hot oil.
The Vetkoek or Puff-puff will turn brown and will usually turn themselves around if not just turn them around.
Once ready place your Vetkoek in a kitchen towel to remove the oil.